Just upgraded my client to Windows 10 and discovered that UAG does not really like my client anymore.
The new Edge browser isn't supported at all if client components are required.
If I start my IE11 on my Windows 10 client UAG fails to detect the FireWall causing all access requiring a compliant FW to fail.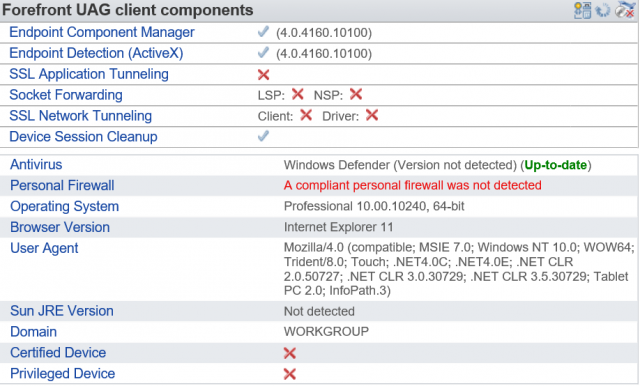 If your clients start using Windows 10 you might need to remove any requirements for FW in your UAG policies.